Hi there!
My page is mostly in Danish (as I am from Denmark..), however, I will try to translate some of my patterns and guides to English, when I can find the time.
I spend a lot of time writing, testing, correcting and perfecting my patterns, and I would therefore appreciate if the following guidelines are respected:
You can sell the finished item, made from my patterns, IF you remember to credit me as the designer either by name: Rikke Wittendorff or @rikkewitten.
You are not alowed to copy or replicate any of my text either in full or partial, however, you are more thamn welcome to refere to them by a direct link.
When/if you share photos of the things you make, using my patterns, please tag the photo/post with #rikkewitten or #rikkewittendesign (or the specific tag from the pattern), in order for me to enjoy all the pretty things.
If you find a flaw in a pattern or have problem understading parts of it (translating can be a bit difficult.. 😉 ), feel free to leave a comment, and I will try to correct it as soon as possible.
CROCHET PATTERNS: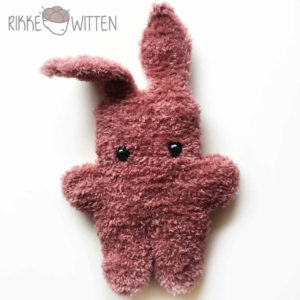 GUIDES:
"Double Sided sc Joining Method"
"Standard Joining Method"